Tis the Season to Give Back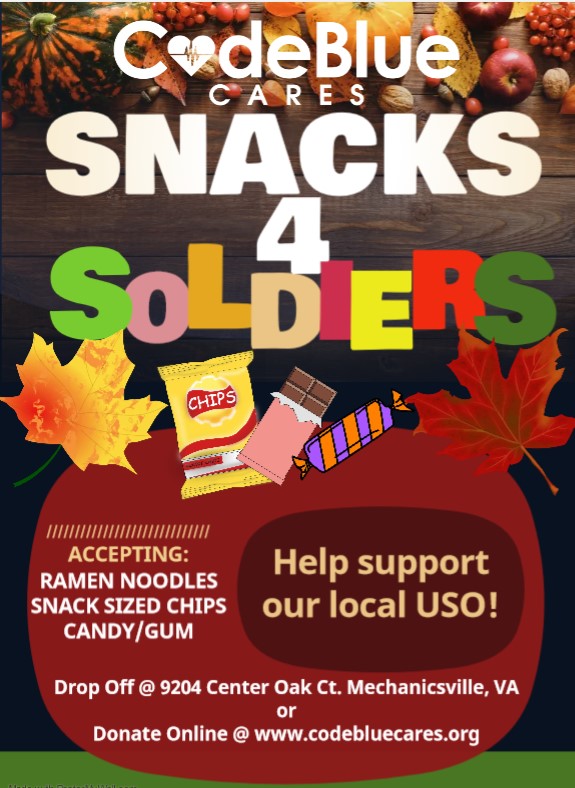 Who doesn't love to eat a snack while traveling? Us too! Please help us in providing snacks to our hard working troops while they are en-route to protect each and every one of us.
Please consider donating towards our cause. These funds will be used to buy snacks so you don't have to shop.
Thank you for supporting our community and our service members!
#RVA #CBT #yourITRVA #Virginia #USO #Troops #CodeBlueCares #nonprofit #giveback #tistheseason